Are You in Debt to the IRS or the State of Michigan?
Get Tax Resolution Services in Brighton, Michigan & Southfield, Michigan Today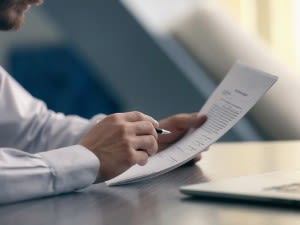 The IRS takes debt very seriously. If you owe the IRS or the state money, including back taxes, it's time to consult a tax attorney in Brighton, Michigan. Bohikian Law Group offers tax resolution services to help individuals and businesses get back on their feet. You can depend on us to speak with the IRS for you to come up with a solution.
Speak to our team about tax relief services today.
How Can We Help?
When you're dealing with tax debt, it can create a lot of strain on you and your family. Bohikian Law Group wants to help you resolve your tax debt the right way.
As part of our tax relief services, we will:
Speak with the IRS for information about your tax debt.

Help you create an offer or payment plan.

Work to renegotiate your debt with the IRS.
We'll do everything we can to minimize your debt.
Want to learn more about our tax resolution services? Schedule an appointment with Bohikian Law Group today by calling us.