Chapter 7 Bankruptcy Attorney in Brighton, Michigan
If you have decided to look into filing Chapter 7 Bankruptcy and need a knowledgeable attorney for bankruptcy, you have come to the right place. At Bohikian Law Group, our more than 20 years of experience means that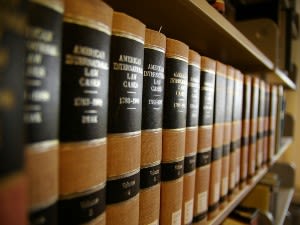 we can provide you with the answers you're looking for, and the representation you need.
Contact Bohikian Law to schedule a free consultation with an attorney for bankruptcy today!
We know how emotionally stressful it can be to feel as though your debt is out-of-control. The good news is that there is always a solution that can ease your burden and make handling your finances easier – and one option for you to consider could be filing Chapter 7 Bankruptcy. Not everybody is eligible for this type of bankruptcy filing, which is why it's important for you to consult with a legal attorney for bankruptcy (like Bohikian Law Group) who has knowledge and experience in this area of the law.
Bohikian Law Group can help you through the bankruptcy process in a caring, efficient, and effective way. You can schedule a free initial consultation with us, either in person or over the phone, and we can answer your questions and help you to determine whether you qualify for this type of filing. Don't worry – we are here to help you, every step of the way! Bohikian Law Group will take care of filing all the appropriate forms – and simply by filing, we can put an end to creditor actions against you including harassing creditor calls! We will also work with you to protect your property to the fullest extent the bankruptcy law allows.
Don't try to go through this process alone – there are just too many unknown variables that could lead you to lose more of your assets than you really need to. Bohikian Law Group will handle the legal side of filing Chapter 7 Bankruptcy for you, keeping you well-informed at every stage so that you know exactly what is going on and never feel like you are in the dark, wondering what will happen next.
Let Bohikian Law Group help you to get a fresh financial start! You can trust the caring, experienced professionals at Bohikian Law Group to make the Bankruptcy process as easy as possible.