Bankruptcy Law Attorney in Brighton, Michigan
Bankruptcy Services in Brighton, MI
If You're Looking for Excellent Service Call the Bohikian Law Group. We Can Make Your Experience with A Bankruptcy Attorney as Stress-Free as Possible.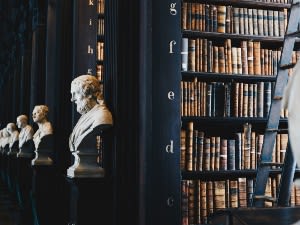 We are a debt relief agency. We help people file for bankruptcy relief under the United States Bankruptcy Code. If it has become impossible to meet current financial obligations, bankruptcy can be an option for many businesses and individuals. It offers a chance to start over from a financial point of view, as most of debts are forgiven after bankruptcy has been filed. Our bankruptcy attorneys can evaluate at your situation, explain the difference between Chapter 7 and 13 Bankruptcy, and help you decide what will be best for you.
At the Bohikian Law Group, we are proud to serve clients in Howell, Brighton, and Southfield, Michigan. Call us today to schedule a free consultation to learn more about what filing for bankruptcy can do for you.
Chapter 7
, or liquidation bankruptcy, means that some of your property may be sold in order to pay your creditors. A reorganization bankruptcy can also involve the selling of assets, but more often than not you can keep most of your property and make payments over time.
Reorganization bankruptcies can be filed under the following guidelines:
Chapter 11 businesses and individuals with many assets

Chapter 12 farmers, fisherman

Chapter 13 individuals with steady income
Contact the Bohikian Law Group today to learn more about your options with our bankruptcy law attorneys under the current bankruptcy laws. We are here to help you understand the difference between Chapter 7 and 13 bankruptcy, and choose the best financial path for you.
We serve people throughout Southfield, Howell, and Brighton, Michigan. If you are in need of legal guidance for bankruptcy matters, contact us at the Bohikian Law Group today and schedule a free consultation.