Speak with a Medical Malpractice Attorney in Brighton, MI Today. We Serve Southfield, MI, and All Surrounding Areas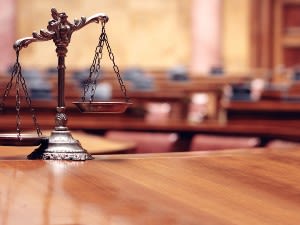 While some forms of medical malpractice are obvious and hard to mistake (giving a patient the wrong medication, performing an incorrect surgery, etc), other instances of medical malpractice can be harder to immediately detect as such. For example, if someone suffers injury from a doctor-recommended treatment (and had not been appropriately warned of this risk), this could be medical malpractice.
Generally speaking, medical malpractice claims occur when a medical professional fails to provide a patient with proper treatment – and this error creates a new injury for the patient. If this happened to you, a medical malpractice attorney can help.
It is important to note that a new injury must be evident, since it would be unreasonable to hold a medical professional responsible for the original medical issue a patient was seeking treatment for in the first place.
Some examples of actions that can be considered medical malpractice include (but are not limited to) the following:
Failure on the part of a doctor to diagnose a medical condition

The misdiagnosis of a medical condition by a medical professional

Failure to treat a medical condition appropriately

Failure to safely administer anesthesia to a patient

Failure of a nurse or other medical staff professional to keep a patient's treating physician informed of the patient's condition

Failure to properly and safely administer medications to a patient

Failure to protect a patient from bodily harm — including falls and other injuries on hospital or office property
If you fear that you or someone you love have been the subject of medical malpractice, please contact Bohikian Law Group today to learn more about your legal rights and whether you or your loved one are entitled to compensation for the malpractice error(s).